Update: 4/23/2020

CHELSEA SHUL STEPS UP FOR COMMUNITY
As COVID-19 swept across New York City, Chelsea Shul closed its doors to help slow the spread. But our concern and care for community members never stopped. As the city shut down with Passover looming on the horizon, a team of generous community members and volunteers assembled scores of Seder-to-Go kits, which were delivered to many of our neighborhood's most vulnerable residents, for whom leaving the house to go shopping for Passover would have posed tremendous risk, as well as to individuals conducting their first seder alone while in isolation or quarantine.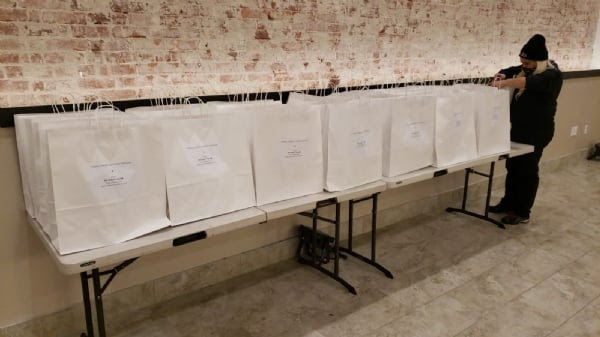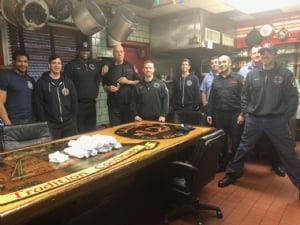 FOOD PACKAGE DELIVERY

In the wake of that initiative, we realized that thousands remain homebound and in need of help, we launched an initiative to deliver food packages to these individuals twice a week. (If you know someone in need, please have them sign up here.) 76-year-old Adele Unterberg recently shared how touched she was when a volunteer delivered a food package in the midst of a rainstorm. "I was very touched by the compassion and care during this very difficult time," she said. (If you'd like to volunteer to deliver meals, please sign up here.)
MEALS FOR FIRST RESPONDERS
When our first responders are working long shifts, risking their very lives fighting on the frontlines against the coronavirus, a good meal is something they need, even as they spend ever-less time on self-care and ever-more time on helping others. To meet this need, Chelsea Shul has been delivering lunches to local police and fire departments. "On behalf of the 10th Precinct, thank you for your generous lunch donations," said Deputy Inspector Kevin J. Coleman, Commanding Officer of the NYPD's 10th Precinct. "We really appreciate the support of Rabbi 

Wolff

 and the Chelsea Shul during these challenging times."

FOOD PACKAGES FOR THOSE IN RECOVERY
 
Those recovering from COVID-19 face their own set of challenges, and form another demographic in need that Chelsea Shul continues to support. "My wife and I just got out of the hospital with coronavirus and it's still a very difficult time for us. Recuperation is very slow," said one community member. "I can't tell you how appreciated it is to get the food package. It takes so much stress off my wife and myself."

THANK YOU TO OUR SUPPORTERS
 
This initiative was made possible by a growing pool of supporters, who recognize the urgency of this undertaking and have stepped forward to lend a helping hand.  "During this time of uncertainty, it's more important than ever that all of us use our means to care for those who may be in greater need, no amount is too little" said
Monette de Botton, a community member whose support spearheaded this crucial initiative. "Sometimes the smallest gift can be the hardest to give — and the most meaningful to the recipient."
To join this initiative as a supporter or volunteer, or to request a free catered meal for someone in need, please visit TheChelseaShul.org/Cares.